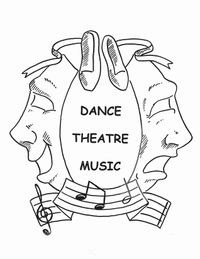 Supporting Children's Performing Arts
What Is the Nancy O Foundation Fund?
The Nancy O Foundation Fund (NOF) was founded in 1994 by John and Diane Ogrodowczyk, in memory of their daughter Nancy Ogrodowczyk, who died unexpectedly on April 16, 1994, the day before her 27th birthday, due to her lifelong asthma condition.  In 2003 it became part of the larger New Hampshire Charitable Foundation. As of September 2019, the NOF has become part of Central Florida Foundation, located in Orlando, FL. It is an Area Endowment Fund directed toward Children's Performing Arts charities.
Nancy was a consummate performer – a talented dancer, singer, musician, who shared her talents in so many ways. She especially loved musical theater and appeared in many productions, including the leading role in the Nashua Actorsingers production of  42nd Street.  An accomplished pianist as well, she was the accompanist at summer stock musicals and community theater, including the Nashua Jr. Actorsingers. In addition, Nancy loved to teach dance to the little children at the Academy of Movement in Nashua.  And as a French teacher at Souhegan High School in Amherst, NH, Nancy even brought music and drama into her French classroom. She was a big part of their Drama Department, choreographing and teaching dance routines for the musicals productions.
Everyone knew her as "Nancy O".  Her little dance students affectionately called her "Miss Nancy".  To all, Nancy was a beloved teacher, performer, and friend, who gave so many of her wonderful gifts to the community, and especially to young people. 
The Mission
The Purpose of the funds to enable children, primarily the disadvantaged, to enrich their lives by experiencing the magic and wonder of music, theater, and dance and other children's performing arts programs. The focus is to support locals and community based arts programs, schools, and the like. Support will include, but not limited to, general funding of the programs with particular interest in providing tuition assistance to those in need.
Grants Given
The NOF was originally established as part of the New Hampshire Charitable Foundation in 2003. Since it's beginning, the NOF has given grants and scholarship awards to various schools, children's theater camp programs, Boys & Girls Clubs, etc.
One example was Franklin Area Children's Theatre, "FACT," an offspring of the Franklin Opera House in Franklin, NH.  It provided a positive performing arts experience for children in grades one through eight. It is also an incredible educational experience for the teenage interns who are hired to work for the program.  These teenagers work under the guidance of the Artistic Director, Jule Finley, to learn how to teach children to perform.  They take what they learn, plus their own theater experience and work with groups of children.  Each camp ends with a public performance on the stage of the Opera House where the campers demonstrate what they have learned.
Another example was the "Nancy O Award" scholarships, awarded annually to recognized graduating seniors at Souhegan High School in Amherst, NH who have demonstrated a personal commitment to the performing arts and working with younger children.  Nancy was a French teacher at SHS and was a big part of the Drama Department, choreographing and teaching dance routines for the musicals productions. But above all, Nancy was a much loved teacher who gave her wonderful gifts to the community, and especially to young people.
The NOF has also supported the only Asthma Camp in NH, sponsored by Zebra Crossings, a non-profit organization dedicated to serving children with chronic illness.  Nancy died of asthma. As if by Divine providence, one of the directors of this new asthma camp was actually a French student of Nancy's at the time she died in April 1994.
 
Over its lifetime, The NOF has given grants of over $40,000 to kids performing arts programs of many organizations.
How to Donate to the Nancy O Foundation Fund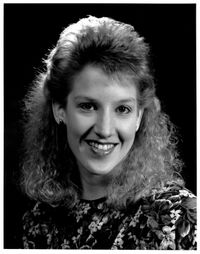 You can donate to the Nancy O Foundation Fund either online or by mail.

To donate online. click here on www.CFFound.org.  

Then, at the top of the CCF Home page click on DONATE.  
On the next page you will see a line that says... Donate to Fund.  
In the box next to the word Search, type "Nancy O Foundation." Then fill out all the donation information.
If you want to mail in your donation, make out a check to "CFF - Nancy O Foundation Fund" and mail it to ...
Central Florida Foundation
Nancy O Foundation Fund
800 North Magnolia Avenue
Suite 1700
Orlando, FL 32803
-or- you can mail it to me (see contact page) and I will take care of it for you.
Thank you so much for thinking about us... and Nancy.
Blessings,
♫ JohnO
________________________
 
Click www.CFFound.org to donate.